This past weekend was quite eventful. Friday started out with a trip to Jersey City. My main man Jim Young (* He's in the middle) had a get together at his apartment before our evening adventures really began!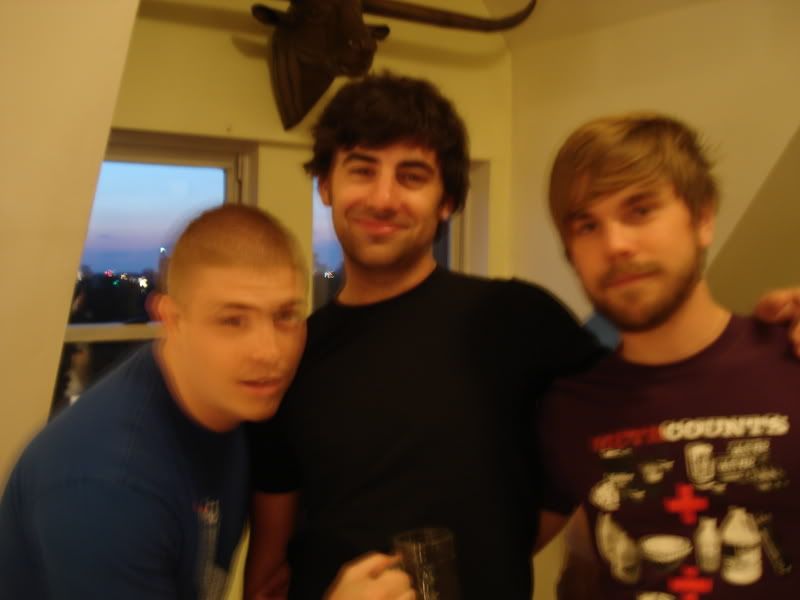 Jim's bash was tight and lasted a few hours until we headed out to a bar called "The Iron Monkey" located in down town Jersey City, where we were anticipating the performance of Gaslight Anthem! The Iron Monkey is kind of a swank bar that does not normally host shows, this was more of a showcase that a lot of label folks attended. Once Gaslight Anthem began their set the shit hit the fan(*see photo) ! Everyone went fucking nuts and there was no place to stand, even the stairs leading to the balcony were packed (*see photo)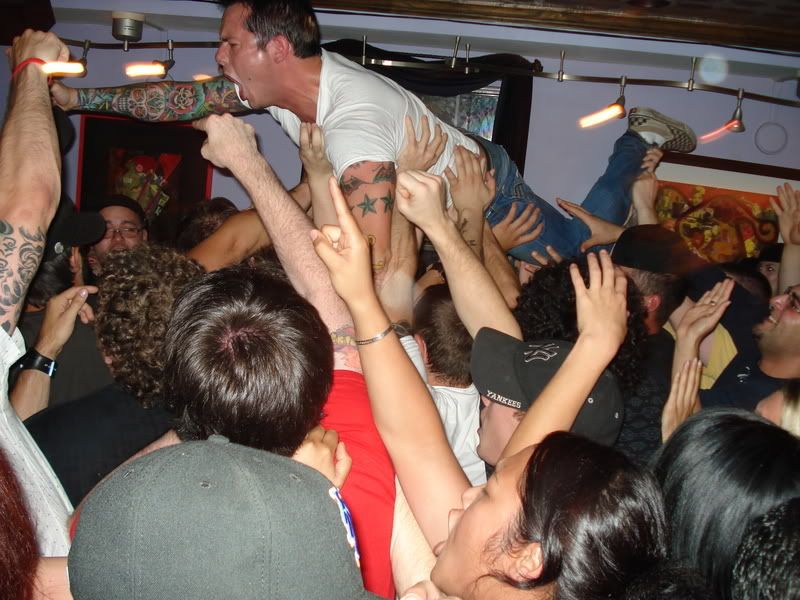 Once Gaslight Anthem finished their set everyone returned to the balcony to enjoy the Jersey City Skyline (*see photo)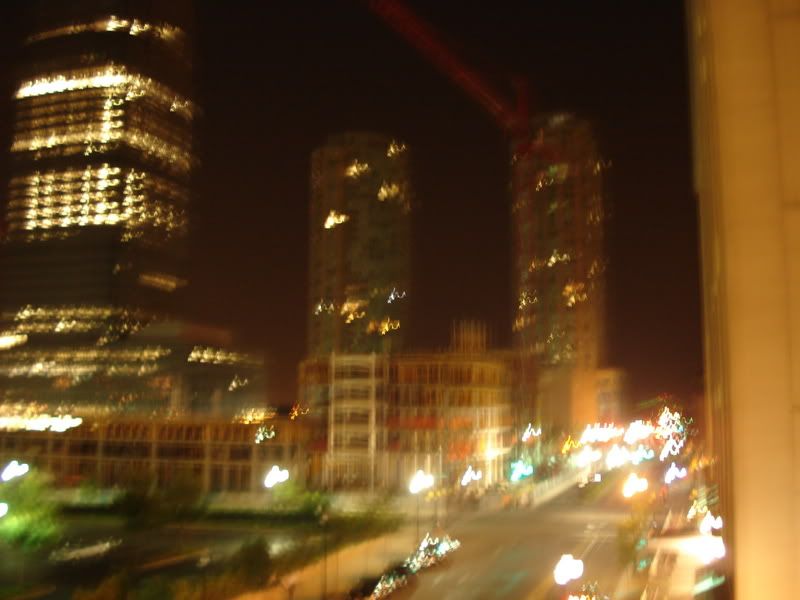 And to continue ballin!
Saturday was also pretty stellar! It involved me catching a bass (*see photo), camping (*see photo) and wrestling a four foot Pine Snake! (*definitely see photo) Oh! and looking like a grade A fucking red neck! It was most fun! Tom, Anthony, Morgen and I hiked into some woods and camped. It wasn't a camp site but we made it one after a 20 min. hike through the forest and picking ticks off of each other. I was in charge of building the fire and protecting the children!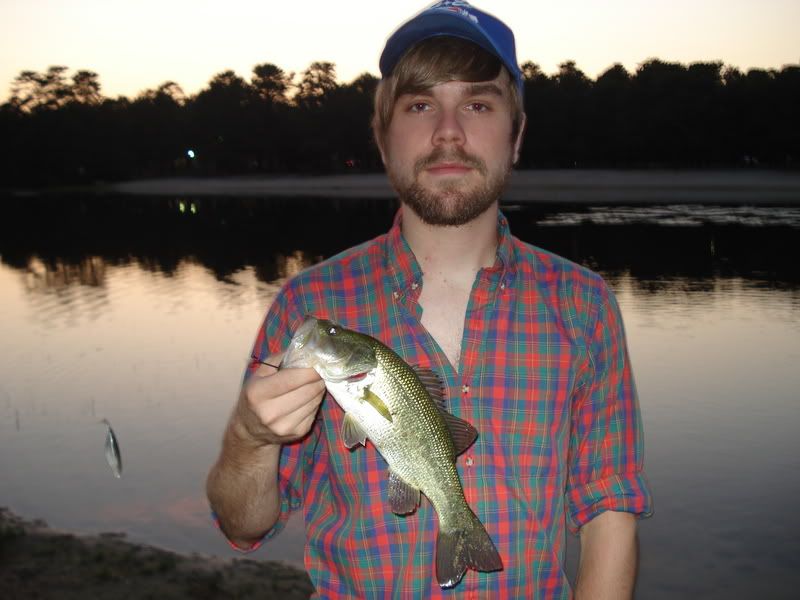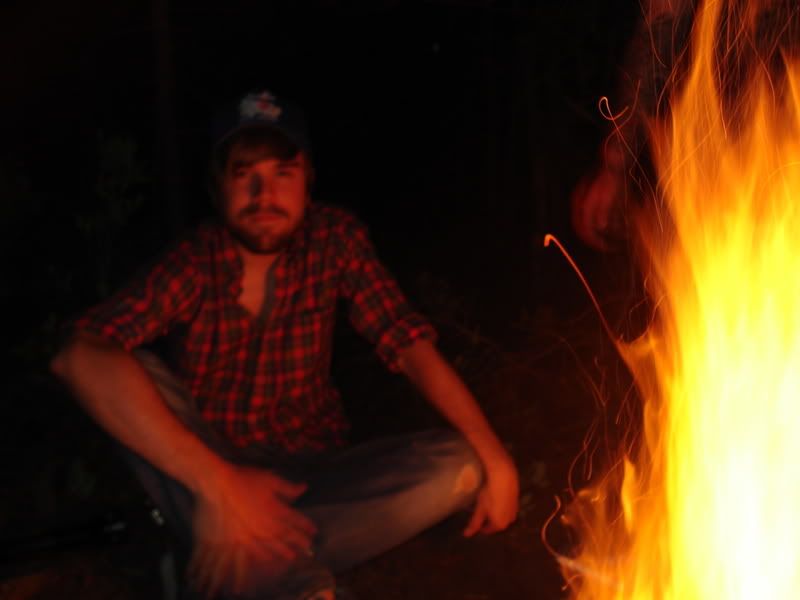 STEVE IRWIN
DON'T HAVE
SHIT ON ME !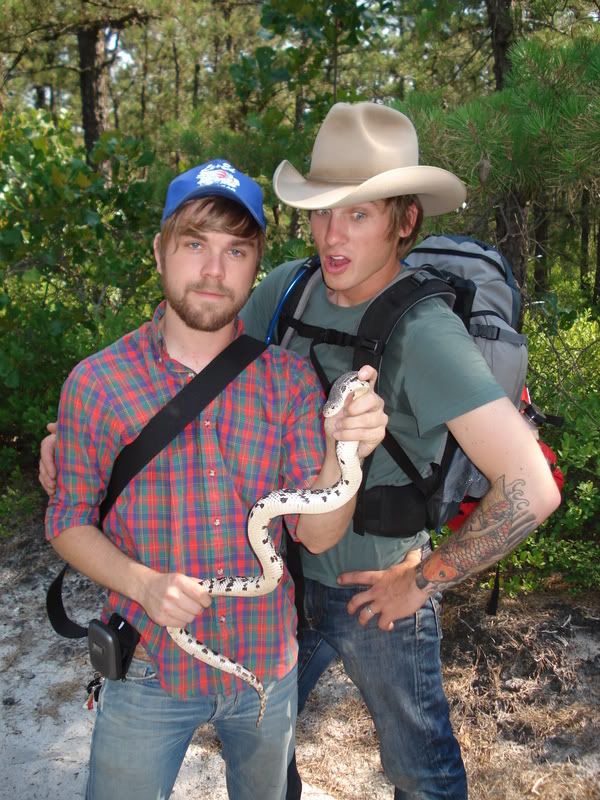 I caught that snake with my bare hands and once I released it Steve Irwin's ghost high fived me twice!
Thanks for reading !