After work today some of us in the office headed into the city to see The King Left perform at the ASCAP (performing rights society) showcase. The band put on a great set and the crowd loved it. They are definitely worth checking out and hey, I already included a hyperlink so don't be lazy and click it and listen to some songs. (sweet run on sentence)
Before the show most of us went to eat at Tiny's. If you ever go to New York City you need to stop by Tiny's. Their sandwiches (most of them) can be ordered vegetarian/vegan. P.E.T.A. actually rated one of their sandwiches the best in the country or so the waitress said. Even if P.E.T.A.Kills animals they sure were correct about that sandwich being spectacular. It was one of the best vegetarian sandwiches I have had to date. After dinner we all headed over to Sugar Sweet Sunshine for some delicious cupcake treats! The cupcakes were almost $2 a piece and well worth it. I tried the dark chocolate.
And so did Claire, well she tried mine after this shot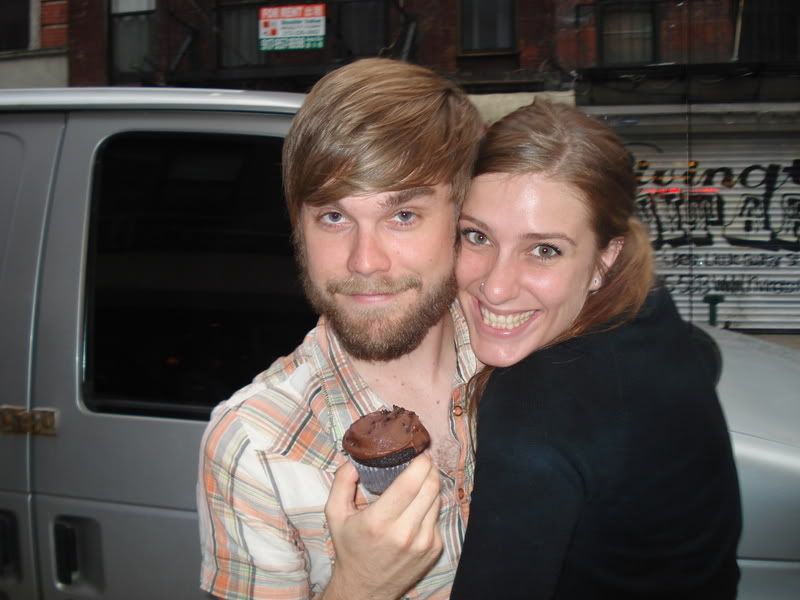 Jackie also enjoyed the tasty treats!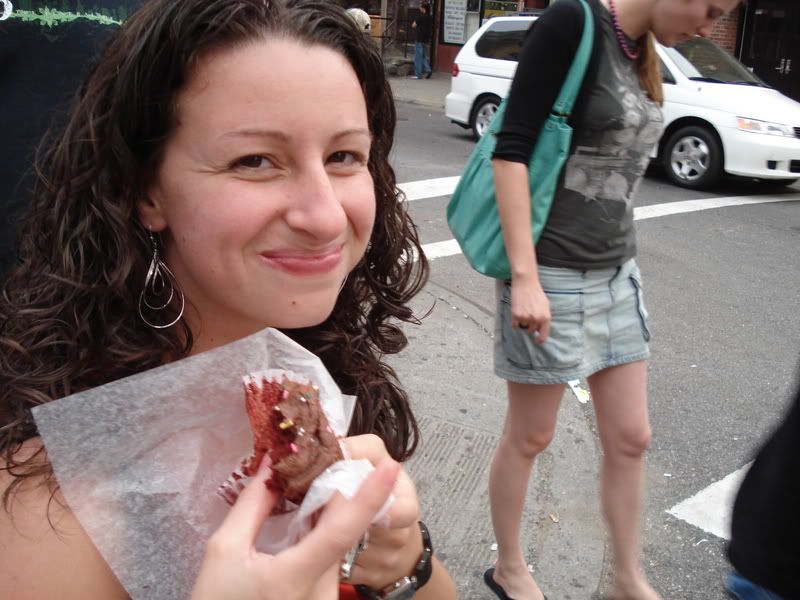 Until next time. P.S. If you are in New York City tomorrow you should probably come out to this party
It is Rosemary's 21st and its going to be off the fucking hook! See you there.