2ESAE & SKI : URNEWYORK
2ESAE and SKI, the collective known as URNEWYORK, were in town giving a lecture at Tufts University and stopped by The Kitchen in Central Square for some late night action. These notorious New York bombers have ventured into the art world producing mixed media works using primarily  paint, silkscreen, and collage on canvases as well as large installations. Follow their work here!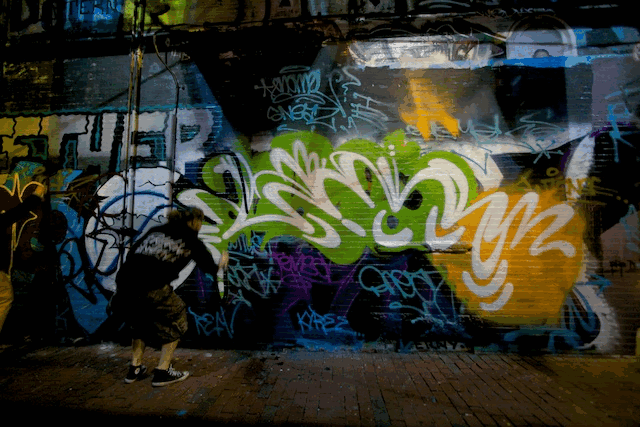 Shouts to TTHU family ALPH for the heads up!